Oliver Colt
Customers rated
Oliver Colt
5.0
out of
5
based on
52
reviews
You better be doing something fun, the world can stop at any time!
Thank you
Jul 19th @ 8:38pm EDT
Hello guys, I've been here for 3 years now, I'm very happy to belong to this community, I could say it's the best hobby I have. I wanted to thank each of you that has given me pleasure, laughs, very happy moments but above all your friendship !! I wish I could always be here and share my life with you
the present day
Dec 14th @ 7:55pm EST
Today I went to a session of photos, they were spectacular, I hope to set them up soon, so they can enjoy them: D are very casual and beautiful photos: D
Get used to Win
Dec 6th @ 6:40pm EST
My life is a roulette, which has very few numbers so I bet on my bets very often. But this is very dangerous if you do not know ...
Friendship is a basket
Dec 6th @ 6:39pm EST
Life is like a basket that you have to weave. There are good and bad rushes and you have to choose them. As you put reeds the basket will ...
Goodnight
Mar 6th @ 1:34am EST
Today was a great day I went out with some friends to the movies .. the movie was a horror ... come home alone and scared but remember that I have many friends here !! Well, I connected and here I am !! Without fear and very well accompanied! I have not slept at all ...
Hi guys !!
Sep 22nd @ 8:33pm EDT
many kisses! i see that nobody horny here! LOL or ready to talk not really horny! people need sometimes time for talking too! :D but i see that nobody want this! :D and i see that almost all member want to see just free shows! come and respect me ;) or i will never respect you! ;) good luck guys


Lets see where should
Aug 11th @ 12:22pm EDT
Lets see where should i begin with my likes? well i like to go to the mall, shopping, hang out with my friens, play soccer, go to the gym, travel, fish, camp, play pool, shoot darts, read, swim, movies, eat, try new restaurants.
a turbuleta life
Jun 29th @ 7:18pm EDT
All you got dreams, be cam model! It was not only fantastic in my life that I met nice people if not also met a part of my very sexual... This take it as a profession and make friends is my best pastime... I sleep with so many things in my life that this may be the right path to achieve them
RSS Feed

Want to stay informed? Subscribe to Oliver Colt's RSS feed.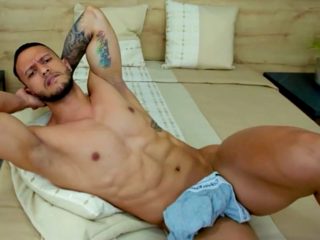 Dylan Johnson